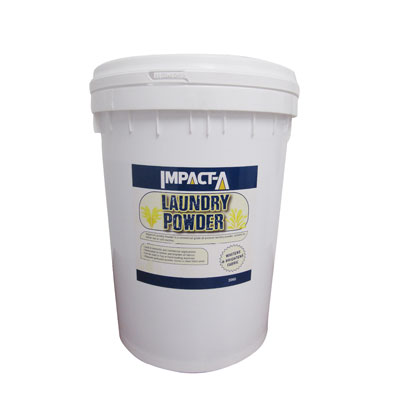 IMPACT-A Laundry Powder

Impact-A Laundry Powder is specially formulated for heavy soiling and general laundering, either in a commercial or domestic application.
The commercial grade, all-purpose laundry powder is suitable for hot or cold washing and can be used in top and front-loading machines.
Specially formulated to whiten and brighten all fabrics and the pleasant perfumed powder leaves the clothes smelling clean
and fresh.
Used in domestic and commercial applications
Formulated to whiten and brighten all fabrics
Can be used in Top or Front-loading machines
Pleasant perfumed powder, leaves a clean fresh smell
CODE: 29009 - 20kg
PDF Downloads : CSS_LaundryPowder_SDS_May2018, Laundry Powder