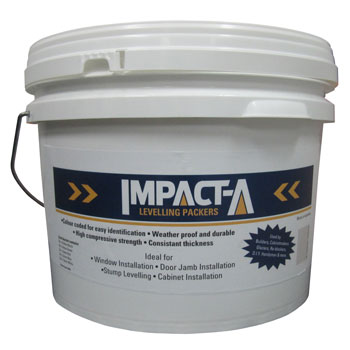 IMPACT-A Packers - Window Packers in Bucket

10069
Also know as Horse Shoe Shims, the bucket of shims contain packets of the full range of Window Packers. Each size has 50 pieces in the bucket. Bucket also acts as a great storage for the shims, as it has a sealable lid.
Full range of packers individually bagged
Weather proof and durable
Each bucket contains: 50 x10.0mm Black, 50 x 6.4mm Green, 50 x 5.0mm Red, 50 x 3.2mm Blue, 50 x 1.5mm White
Bulk packs for each size is also available.
Product is made in Australia.