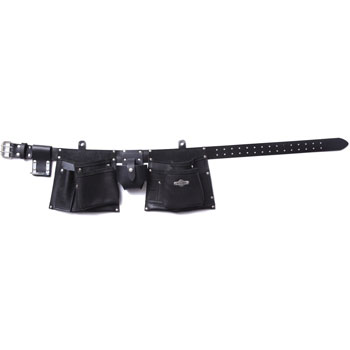 BUCKAROO Apron Style Tool Belt

TMABB
The Apron Style Tool Belt is based on a more traditional approach. It features 2 nailbags, a chisel holder, tape frog, hammer frog, built in square and ruler pouch.
The Nail Bags are manufactured usng boot upper leathers, quality bonded threads and features double stitched seams. The 50mm wide belt is made form copolymer - a non toxic Australian made product that outlasts leather. It will not crack, tear or harden if exposed to moisture.
The maximum size it will fit is 48inch, however larger sizes can be made to order.