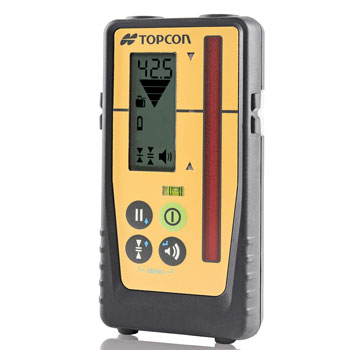 TOPCON Compact Digital Laser Sensor

LS100D
Features include:
• 4 accuracy resolutions from ±0.5mm to ±10mm
• A digital readout in millimetres to level.
• 90mm reception height for extra-wide beam capture
• Three coloured LEDs for easy visual reference
The perfect partner for the RL-H4C, RL-SV2S or the RL-200 series.
Ideal for………
• Site preparation
• Earthworks
• Drainage
*Suitable for use with any Red Beam rotating laser with a 600RPM or more.